Blog
Insights from CSA Partner Verizon Media
What challenges do you currently face at Verizon Media?
Like all businesses, we face the same global pandemic and we are united in the challenges it poses but also the solutions we can bring to the table. At Verizon Media, we are focused on solving problems for consumers, and the pandemic has accelerated our efforts. Connecting with others is so important right now, and we are rising to the challenge by making Yahoo Mail an easy way to communicate and connect.
Verizon Media was the first mailbox provider who launched BIMI. What are your first experiences with BIMI from the view of a mailbox provider?
We know that our users love seeing avatars and logos to be able to quickly scan and triage their inboxes, so we have been showing logos for some time already. But we also believe that brands need to be able to control what logos we show. That's why we love BIMI. It puts the brand in charge, helps them to control how their brand appears in communication to our mutual customers and it frees up resources on our side which we can spend on building an even better experience. BIMI also incentivizes brands to adopt the latest security standards. And we have reason to believe that it works: Hundreds of brands have adopted BIMI and we have seen an even higher adoption of DMARC in the same time frame.
In April 2020, Verizon Media announced View Time Optimization (VTO), a new delivery capability for trusted senders and brands. What does VTO do?
VTO takes the emails that consumers have subscribed to, and delivers those messages when users are actively engaging with their inbox. We believe that VTO helps to cut down on email noise, reduce non-relevant emails and deliver an overall better experience for our mutual customers.
Are the opening rates of these emails higher?
They are. Because VTO helps our users discover relevant email right when they are active, we see higher opens and click rates.
What are you currently working on in improving user experience?
We want to double down on building the best consumer email experience. Period. As I said earlier, we are facing a new reality and we believe this also requires new and fresh solutions to help our users. We know that as consumers we all use email to stay connected to brands. Now more than ever, email is key in digital purchasing. That's why we recently launched a frictionless shopping experience and integration with Walmart -- right within your inbox. And you can imagine that we have even more ideas to make shopping and staying connected to the brands you love even easier.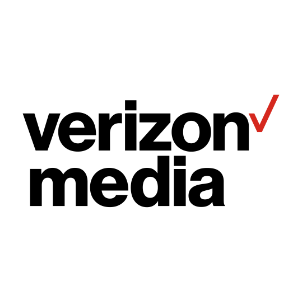 Verizon Media, a division of Verizon Communications, Inc., houses a trusted media ecosystem of premium brands like Yahoo, TechCrunch and HuffPost to help people stay informed and entertained, communicate and transact, while creating new ways for advertisers and media partners to connect. From XR experiences to advertising and content technology, Verizon Media is an incubator of innovation and is revolutionizing the next generation of content creation in a 5G world.